To better understand Barrisol Clim®
Paragraphes

For the air conditioning, fresh air is blown into the plenum between the slab and the Barrisol Clim
®
ceiling.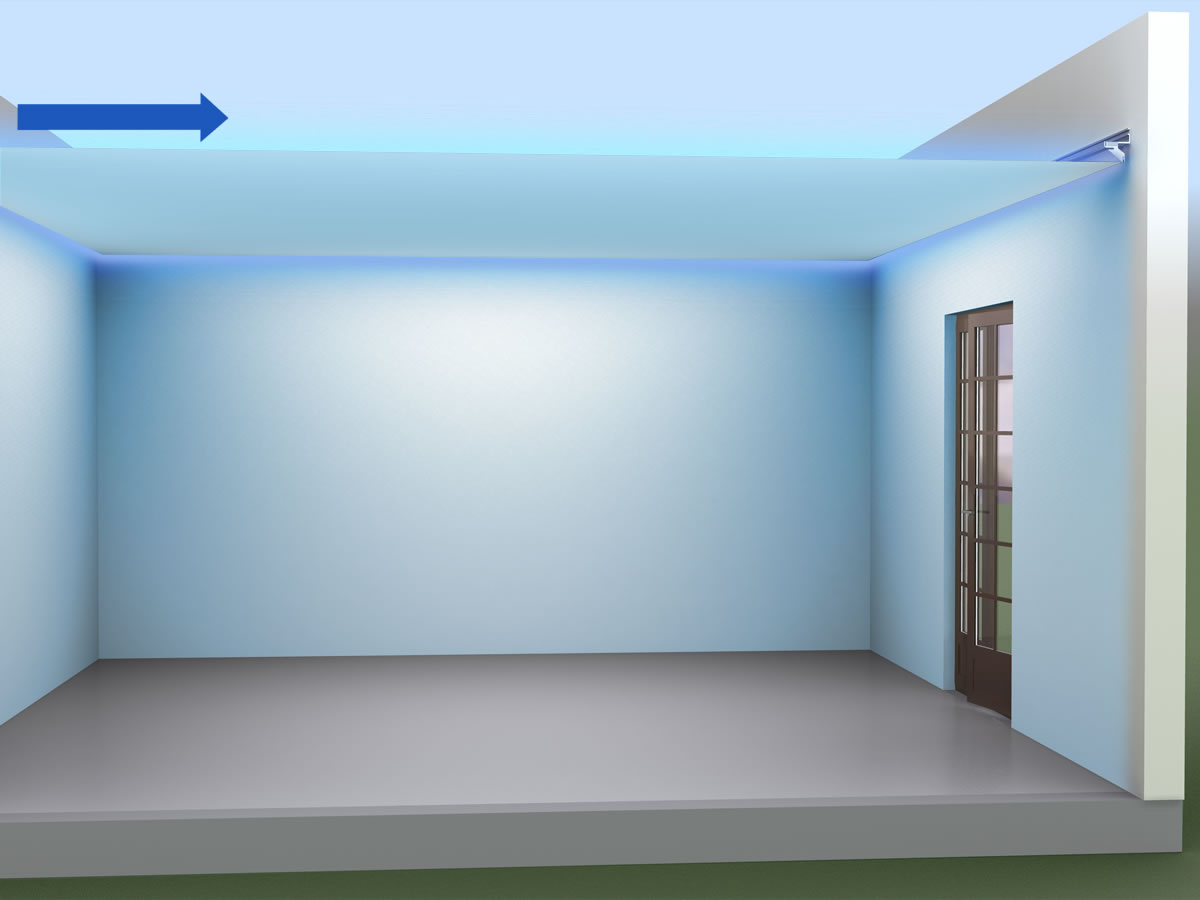 The ceiling cools thus becoming a vast diffuser, its whole surface radiating coolness. This means that the process is highly reactive.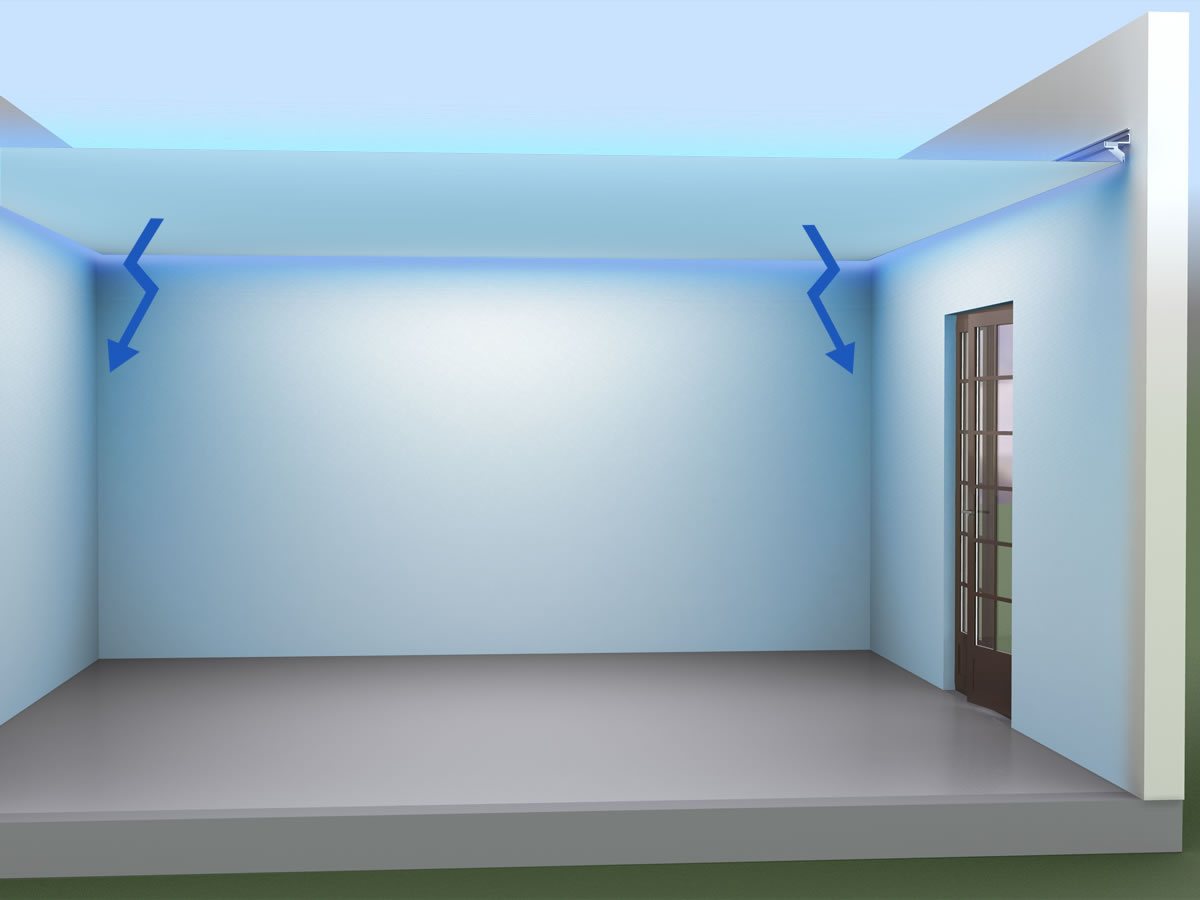 Thermal Radiation of the Stretch Ceiling
fond_blanc
20

The profile, specially designed for the Barrisol Clim
®
system, allows the air forced into the plenum to cross the ceiling before descending evenly along the outer walls.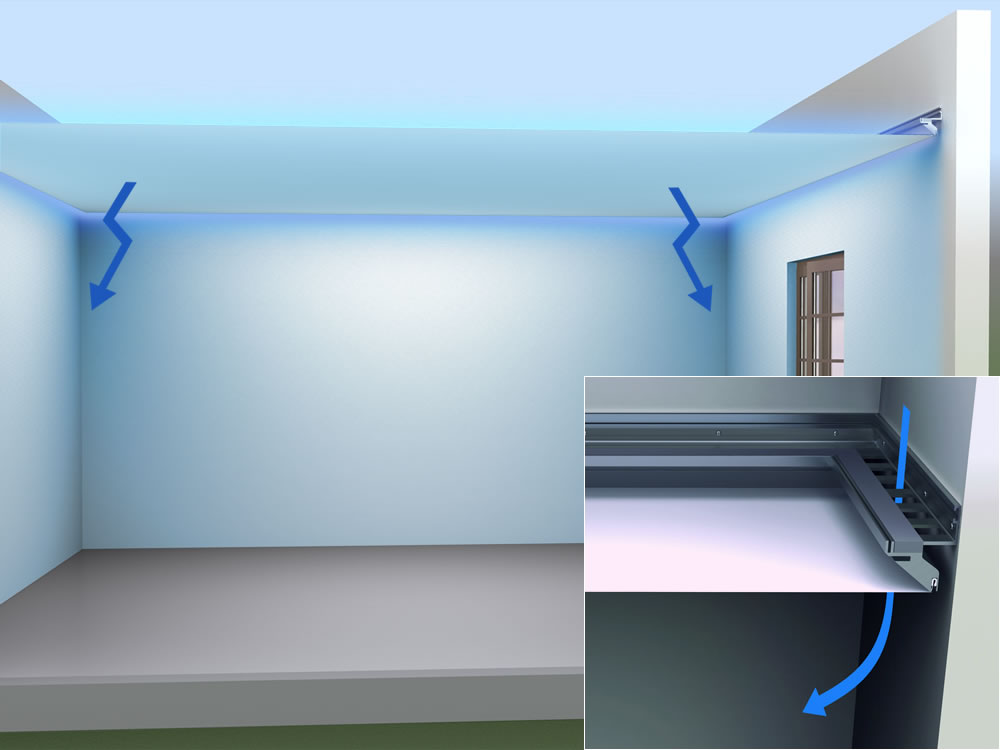 Forced Air along the external walls

The ambient air is then returned along the interior walls and the cycle resumes.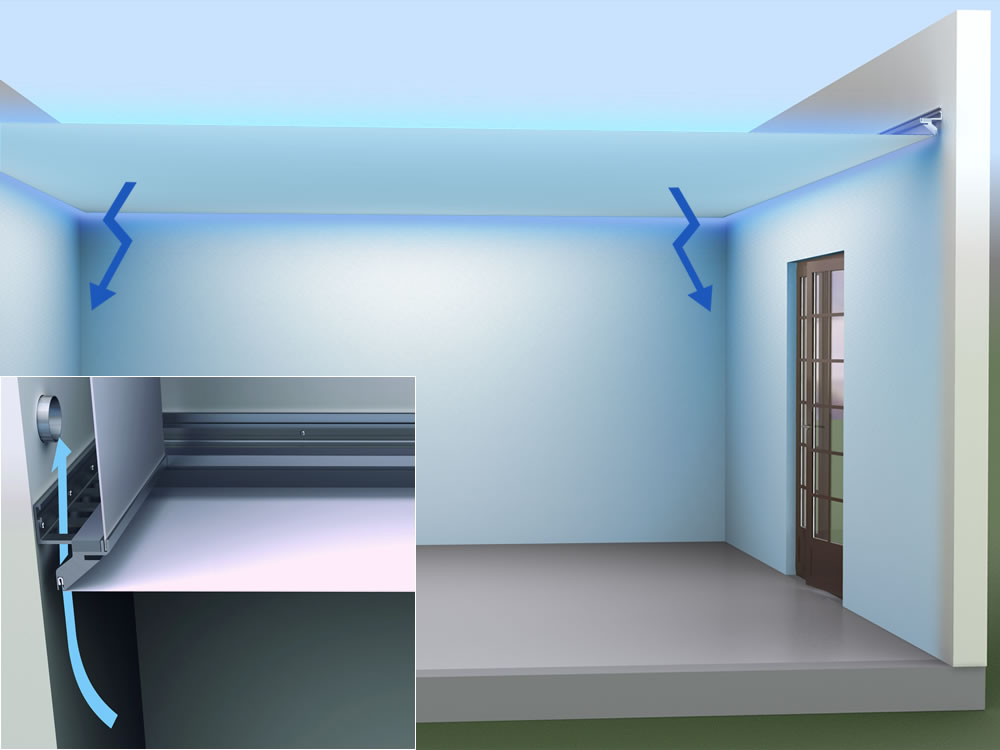 Forced Air Return along the internal walls
fond_gris
40

The conditioned air flows over the walls of the room. It homogenises their temperature.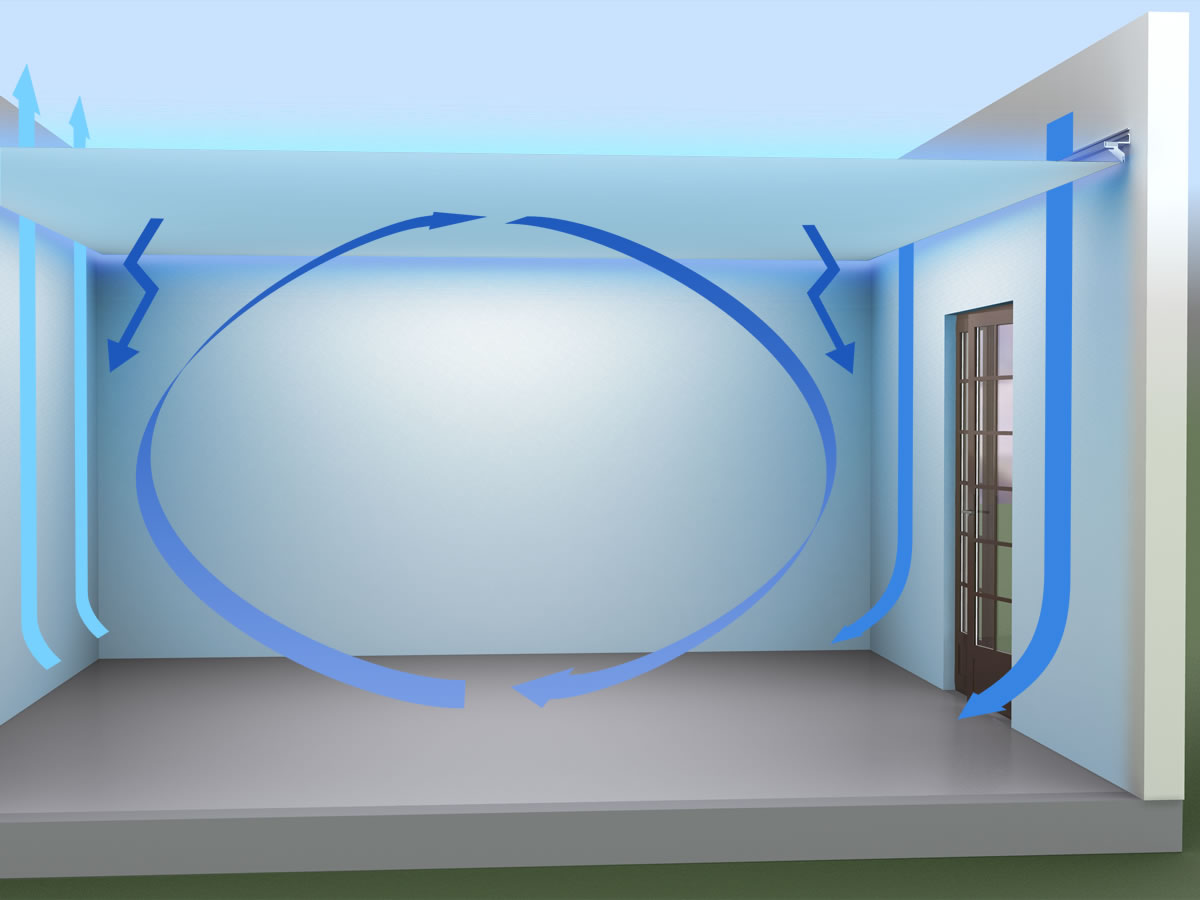 Induction air movement at a slow velocity
Inconveniences such as warming glazing in the summer disappears. 
The result is an incredible thermal comfort. Thermal radiation and the air flowing all around the edges of the room create a very slow and natural air movement, practically imperceptible.
This system is completely reversible. It works in both heating and cooling mode without condensation in all areas of the world.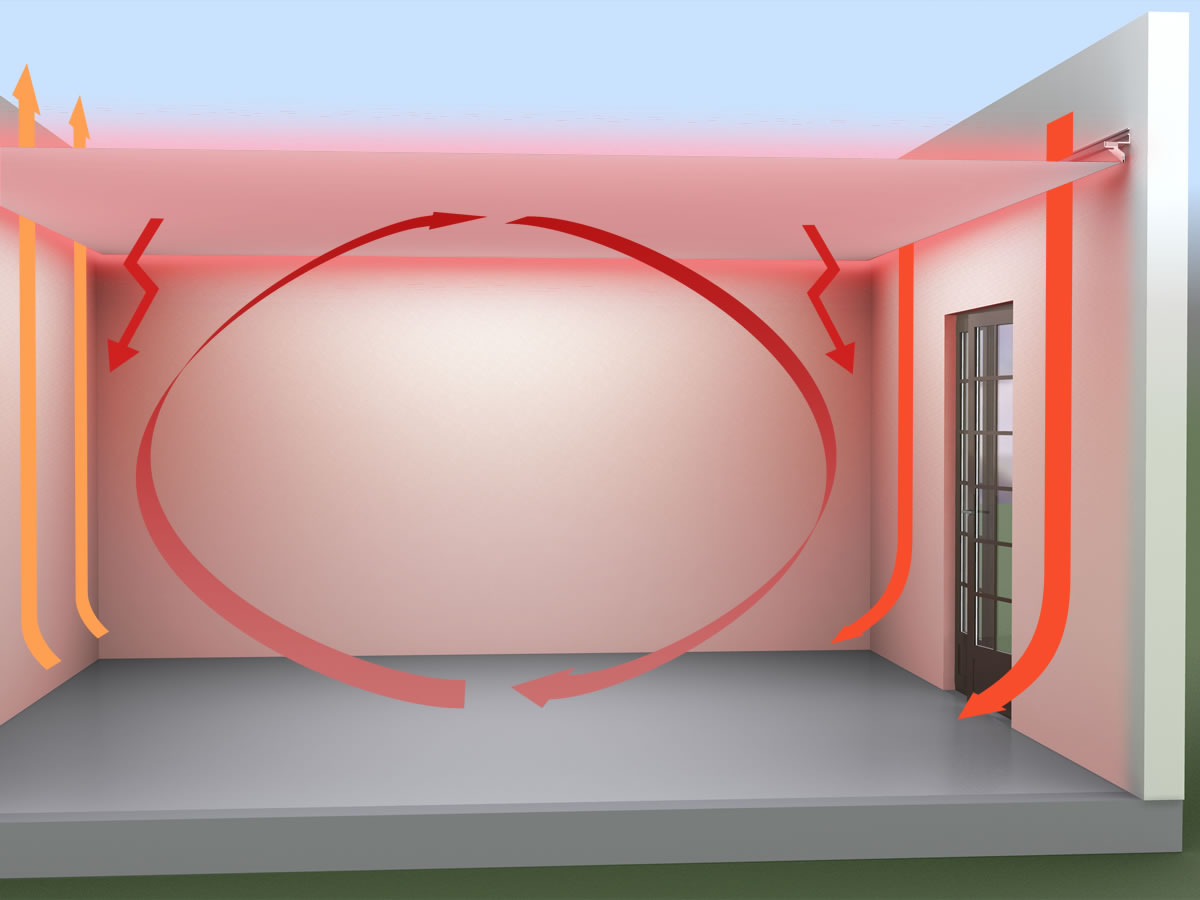 fond_blanc
40

The Barrisol Clim
®
system works thanks to the thermal radiation of the stretched ceiling and to the thermal diffusion, by blown air, along the walls of the room.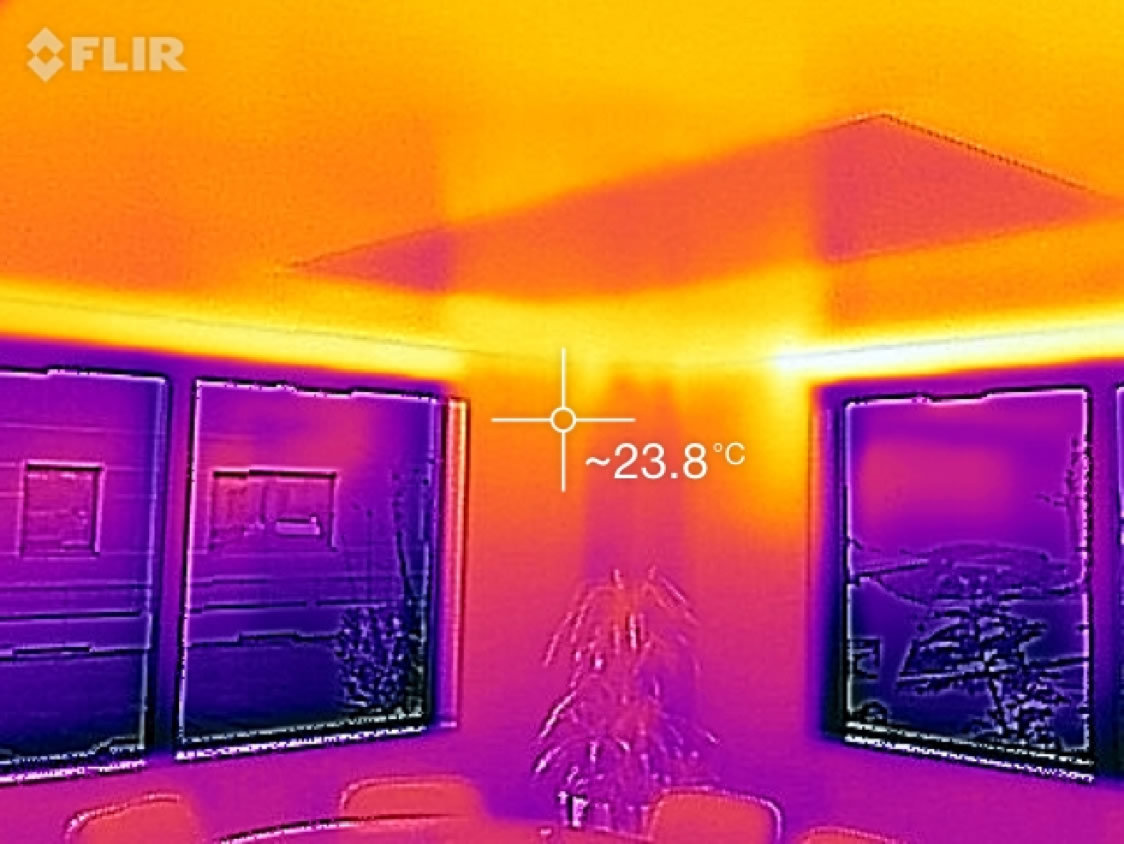 Thermal view
Example of the thermal radiation of Barrisol Clim® stretched ceiling in heating mode

The speed of the air blown along the walls is calibrated in a very precise way in order to activate the movement of the air volume.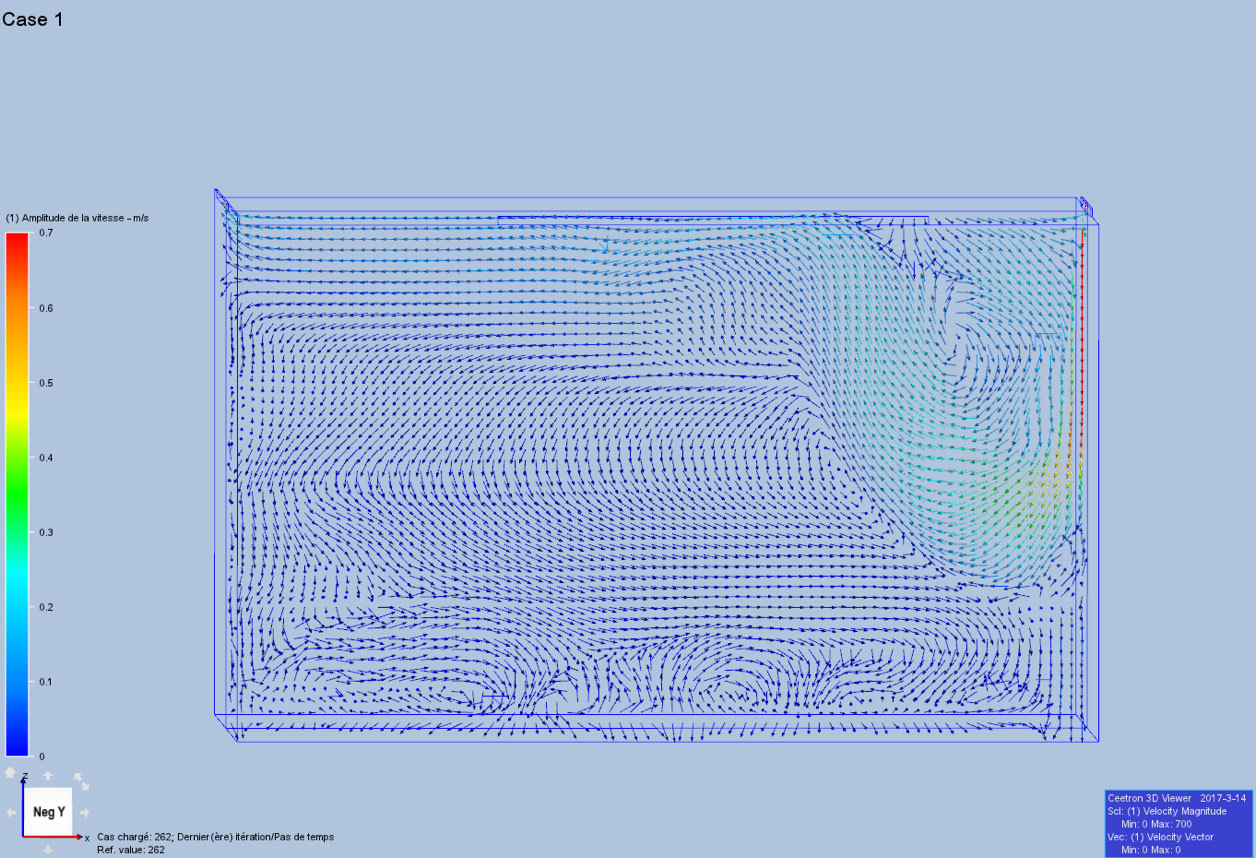 Air movement and velocity
Simulation of the air flow within an air-conditioned room
The movement of the entire air volume of the room contributes to the exceptional comfort of the system.
We can see that the air is moving throughout the room (arrows are symbolizing the particles of moving air). In addition, the air velocities within the occupancy volume are very low, less than 0.3m/s, so imperceptible (the colour of the arrow gives the speed of the air).
fond_gris
40
The Barrisol Clim® profile was specially invented to create an extremely discrete slot from an architectural point of view. Thanks to this the system is esthetically inserted, whatever type of premises.
Slot view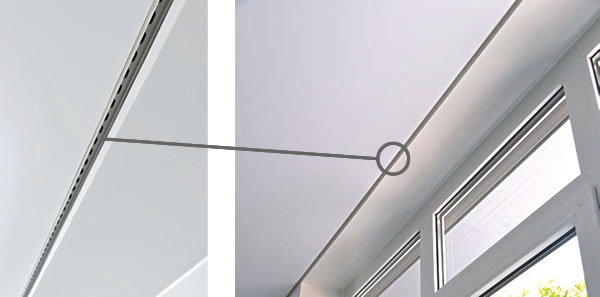 fond_blanc
40